Wealth Advisory Process

QRS & Associates has adopted the following 5 step Wealth Advisory Process to help you achieve your financial goals
DISCOVER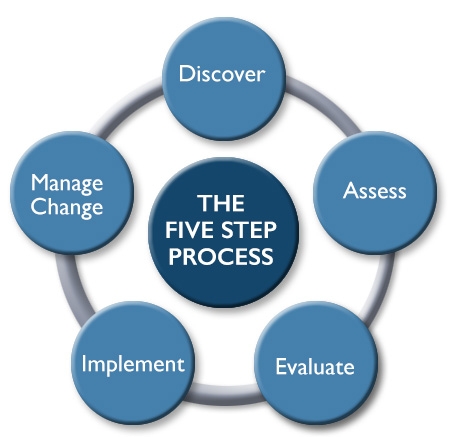 Conduct a Discovery Interview in order to profile your goals and objectives.

ASSESS
Appraise your Assets and Resources so we can perform a Gap Analysis to highlight your risks and opportunities.

EVALUATE
We work with other key advisors, professionals and family members to provide appropriate options including an Asset Allocation Strategy, Investment Policy Statement, insurance audit and wealth preservation strategies.

IMPLEMENT
Implement customized strategies in your Action Plan that includes the evaluation and selection of specific investment managers, insurances as needed, business planning structures as warranted, along with wealth transfer strategies utilizing tax reduction concepts.
MANAGE CHANGE
Monitor any changes to your goals and objectives that may occur in your plan and provide progress reports.